Let's Find You A Great Domain
₹499/yr

₹699/yr

₹799/yr

₹1.7k/yr

₹2k/yr

₹99/yr
Rank Higher Than Your Competitors On The Internet
Hosting with us gives you a higher edge on the technology side.
SSL Secured Sites
All our customers easily integrate SSL Certificates to keep their website secure. Start with Let's Encrypt SSL, and upgrade to COMODO Positive SSL. We collaborate with COMODO to ensure the lowest prices for all our customers.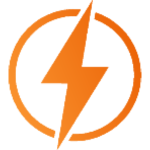 PowerBoost™ NVMe 3D RAID SSDs
PowerBoost™ is 9x FASTER than Traditional SATA Drives and 2x FASTER than latest SSD Drives. Sure, SSDs are fast but V-NAND NVMe SSDs takes things to a whole new LEVEL!
Start Your Journey With Us!
This is your home on the Internet, and it sure needs the best in the world. Let's build it together!
Based In India, We Understand Your Needs
We never compromise on the pillars of our service

24x7 Support
We are just a call away! Call us anytime, or raise a ticket on your dashboard. We are sure to work your concern!

Fast & Reliable
From niche sites with a thousand views to your million dollar site with billions of traffic, upgrading is just a click away. It sure feels light on your wallet too. Stop bleeding today!

Improving Page Load Times
Our servers are powered by Pure SSD Disks and we are sure that will affect your page load times. No doubt Linux is the best when it comes to handling servers.

Same Old Linux Servers
No doubt Linux is the best when it comes to handling servers. We believe the same too. Integrated with cPanel running on solid state drives.

Secure Servers
We are sure your sites don't go down. You can also keep a check with our free monitoring tools.
No Gimmicks. No T&C.
What You See, Is What You Pay. Go Slow, Go Monthly. We don't advertise lower monthly rates for long contract plans.