Reselling is when a company utilizes the resources of a parent web hosting company and sells it as their own. Most web hosting companies have reseller packages available.
Reseller Hosting allows entrepreneurs like you to package and sell hosting under your own brand, at your own price, without bearing any infrastructure costs.
Many providers of services and products that rely on Internet technology add web hosting into their services. This can be purchased separately as a convenient way to get all your Internet needs met in one place. Or, the company you are dealing with may add web hosting as part of your package of services.
The initial purchasing of these plans doesn't dent your bank account. You start as low as 999/- per month, you can purchase enough space to earn profits by reselling.
10 Resold Accounts can fetch you as high as you price them.
Offer Our Hosting Services White Labelled To Your Business

Multi PHP Versions

cPanel and WHM

Auto Script Installer

Cloudflare CDN

Unlimited SSL Cert's

Merchant Account
Overselling Enabled

Cloudlinux OS

DDOS Protection

100% SSD Servers
Hack Protecton

100% White Labeled
Packages To Get Your Hosting Business Started!
For starters to enterprises, we've got you covered!
| | Seed | Grow | Expand | Peak | Apex |
| --- | --- | --- | --- | --- | --- |
| Storage | 10GB SSD | 25GB SSD | 50GB SSD | 500GB SSD | 1TB SSD |
| Bandwidth | 100GB | 250GB | 500GB | 10,000GB | 25,000GB |
| Sub Accounts | 10 | 25 | 50 | Unlimited | Unlimited |
| MailChannels Cloud Corporate Email | ₹999/mo | ₹999 MONTH | ₹999/mo | ₹999/mo | Included |
| WHMCS For Client Management | | | | | |
| Easy Website Builders | SitePad | SitePad | SitePad | SitePad | SitePad & SitePro |
| CageFS Tenant Isolation | | | | | |
| Website Setup Support | | | | | |
| PowerBoost™NVMe 3D SSD's | | | | | |
| Powerful LiteSpeed Webserver | | | | | |
| LiteSpeed Cache for WordPress | | | | | |
| Attracta SEO Tools | | | | | |
| Domain Reseller Account | | | | | |
| Premium SSL Resell | | | | | |
| Dedicated IP | | | | | |
| | ₹999 | ₹1599 | ₹1999 | ₹2499 | ₹2999 |
| | | | | | |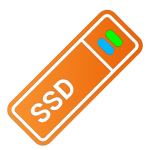 900% Faster Hosting with 3D SSDs
NVMe Drives are 900% FASTER than Traditional SATA Drives and 200% FASTER than latest SSD Drives. Sure, SSD's are fast but V-NAND NVMe SSD's takes things to a Whole new LEVEL! Our Apex Plans comes with 40 CPU Servers – 128GB RAM and Powerful NVMe Drives.
Powerful LiteSpeed Webserver
Our Corporate cPanel Reseller Hosting Plans comes with LiteSpeed web server that offers up to 300% faster website Loading Speeds than with Apache. LiteSpeed makes servers to run stable even with traffic spikes or DDoS attacks. LiteSpeed is the Fastest Commercial Web Server in the world and we offer it free with all our Corporate Reseller Plans.
Technical Specifications
ADVANCE FEATURES
Multiple PHP Versions (5.2 to 7.1)
Jail Shell
Cron Jobs
Ruby On Rails
MariaDB / MySQL / postgreSQL
FTP / SSL / SSI / Perl / Python
CGI / cURL
Hotlink Protection
Access & Error Logs
Custom Error Pages
Zend Optimizer / IonCube Loader
ImageMagick / GD2 / MIME
EMAIL FEATURES
SMTP/ POP3 / IMAP Accounts
Email Auto Responders / Mailing Lists
Roundcube, Horde, Squirrel Webmail
E-Mail Forwarders / Spamassassin
DKIM and SPF Control
MailChannels Cloud
Free Mail Storage & Bandwidth with All Domains
Starting from 5 GB to 50 GB
DOMAINS & STATISTICS
Unlimited Addon Domains
Unlimited Parked Domains
Unlimited Sub-Domains
Domain Redirects and More
Free Domain Renewals For Resellers
Premium Domain Support
.host FREE for well performing businesses
LiteSpeed Cache for WordPress
The LiteSpeed Cache plugin is so much more than a cache-management plugin. It's packed with a variety of features designed to deliver superior performance to your WordPress sites..
Cheapest Domains On The Internet!
We work with one of the Lowest Priced Domain Resellers. The domain reseller accounts are completely white labeled and can be fully branded to your company name.
Reseller WHM Features
Server Configuration
Setup Private Nameservers
Security Center
Manage External Authentications
Two-Factor Authentication
Localisation
Locale XML Download
View Available Locales
Account Information
List Accounts
List Parked Domains
List Subdomains
List Suspended Accounts
Show Accounts Over
View Bandwidth Usage
Clusters
Multi Hosting Account Features
Modify/Upgrade Multiple Accounts
Hosting Packages
Add a Package
Delete a Package
Edit a Package
Feature Manager
DNS Functions
Add a DNS Zone
Delete a DNS
Edit DNS Zone
Edit MX Entry
Edit Zone Templates
Park a Domain
Reset a DNS Zone
Set Zone Time To Live (TTL)
Account Functions
Create a New Account
Force Password Change
Limit Bandwidth Usage
Manage Account Suspension
Password Modification
Quota Modification
Skeleton Directory
Terminate Accounts
Upgrade/Downgrade an Account
Web Template Editor
Development Features
cPanel Development Forum
Manage API Tokens
Software Development Kit
Manage Email
Mail Delivery Reports
View Relayers View Relayers
View Sent Summary
cPanel Features & Themes
Change Log
cPanel Customization
Change WebHost Manager® Theme
Manage SSL/TLS
Create Certificate Signing Request
Install SSL Certificate on a Domain
Manage SSL Hosts
SSL Storage Manager

You are getting your very own dedicated IP free with our Apex Plan. Having a dedicated IP is good search engine optimization and well as stay abuse free unlike on shared IP's. You can also have your own SSL certificate installed by us on the free IP that we provide.
MailChannel & ResponseAnalytics
Mailchannel's Cloud Corporate Mail server will see you get rid of IP blacklisting and subsequently, prevent spamming and other compromises to client email accounts. It uses artificial intelligence to determine the message sender and track the behavior of the sender for effective detection and limiting of spamming activities. ResponseAnalytics technology, the system understands and interprets receivers' rejection messages, thus identifying and isolating compromised accounts and improving deliverability of emails.
WHMCS HOSTING AUTOMATION
All the tools you need to start a web hosting business today.
HOSTING AUTOMATION FEATURES
Automated Account Provisioning
Automatic Account Suspension
Modify & terminate Accounts
Automatic Upgrades/Downgrades
FULLY INTEGRATED WITH CPANEL / WHM
billing & support added inside cPanel
Single Sign-On technology
Login to cPanel using WHMCS logins
Simplified WHM administration
USAGE STATISTICS
cPanel disk usage meter
cPanel bandwidth Usage meter
Support for usage based billing
ACCOUNT SYNC WITH CPANEL
Synchronize Accounts with cPanel
Import accounts from cPanel
View Bandwidth Usage
DOMAIN AUTOMATION FEATURES
Real Time Availability Checking
Nameserver Management
WHOIS Management
Automated Renewals
Domain Syncing
Premium Domains
Bundle Free Domains with Hosting
DNS Management
ID Protection
Spotlight TLD Extensions
PAYMENT GATEWAY INTEGRATION
Accept Credit Cards
Support all Major Merchant gateways
Supports PayPal and 2CheckOut etc.
POWERFUL BILLING FEATURES
Multi-Currency Support
Supporting Sales Taxes/VAT
Coupons & Promotions
Generate quotes for customers
Support for Refunds & Disputes
Option to auto add Late Fees
ACH, SEPA & Direct Debit & iDEAL
Offline Check/Bank Transfer
AUTOMATIC BILLING
Professional PDF invoices with logo
Recurring Billing
Invoice generation & payment capture
Full Support for subscriptions
Payment Reminders
AUTOMATED DOMAIN RESELLING
Fully Automated Domain Selling
Support all Major Registries
DOMAIN TRANSFER FEATURES
Simple domain order process
Automatic request for EPP Code
Automatic transfer initiation
Daily polling for status changes
Automatic confirmation emails
SUPPORT TICKETING SYSTEM
Multiple Departments & Groups
Email Piping
Ticket Assignment
Custom Fields
Escalation Rules
Attachments
Agent Collision Detection
DEVELOPERS AND WEBMASTERS
Modular Architecture
Hooks, API, Apps & Github
Multiple Templates & Themes
Laravel/Eloquent ORM
Bootstrap/jQuery/Widgets
Custom Pages